Order Online
If you would like to order a water delivery online, please
click here to register
.
Returning customers please
click here
to login to the customer website.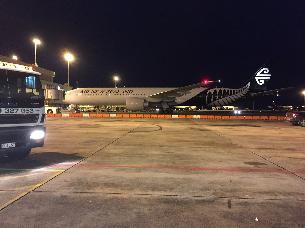 Contact Details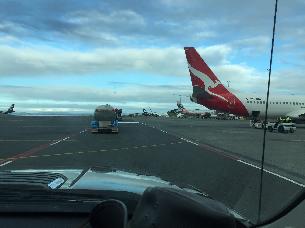 News
Split Dry Firewood available now 1 Jun 16:17
Shed stored 2m3 lots delivered
Firewood available delivered June 1st onwards cheers 9 Apr 20:08

Covid 19 25 Mar 12:59
SAFETY NOTICE!!!

Please do not approach any of our tanker drivers in the field as they are staying isolated in order to safely continue working.
They will be sanitising all surfaces they touch including tank lids, gate latches, hydrants, fuel bowsers, keypads and so on.
We are life essential service providers through out the region its imperative we are able to continue what we do safely.
Thank you for your understanding at this tricky time.
IF IN DOUBT WASH YOUR HANDS.

Cheers John and Team.
Bookings available 6th March 2020 onwards 5 Mar 16:46
We have extra trucks on, so more bookings are available. Place an order online and receive discount. If you want to move your order forward email office@h2ocorp.co.nz with the date you would like.
Donít be caught short!! 22 Jan 7:38
Hi All
Happy new year. The first of the long weekends is this wekend and kids returning to school next week so lots going on, weathers been quite unsettled but not alot of rain in tanks, please check your tanks as we are getting calls from folks that have run out unexpectantly. Call us or order online 0800327653 www.johnsfarmletservices.com cheers
Tip trucks available 20 Dec 8:04
We now have a 6 wheeler tipper and a 8 wheeler drop side tipper available
Price increases 8 Oct 20:32
Sorry Folks with the double hit on fuel and the oct 1 road user charges increase we've had to increase our charges across the board sorry but its neccessary. Cheers John and team
Jobs available immediately 5 Dec 8:25
Looking for class 5 drivers for water deliveries and household water deliveries immediate start $25hr once trained

JFS now on facebook
17 Dec 10:31
I invite all my valued clients to
Like us on facebook
.
Cheers and merry xmas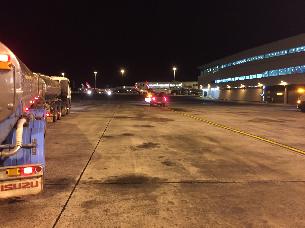 Welcome to John's Farmlet Services Ltd - Household Water Supplies.
Have a look at John's Farmlet Services featured on Campbell Live by clicking here.

John's Farmlet Services Ltd was established in 1989 to provide services to the lifestyle blocks of South Auckland and Pohutukawa Coast Residents, Our primary services are tank water delivery swimming pool fills/topups, online order and payment options with txt updates available.

ONLINE DISCOUNTS AND TXT UPDATES.
Caught short call us.

Quotes for WINZ available
Ministry of Health Registered Water Carrier.
Official Rugby World Cup emergency water supplier Auckland region.

However in 1994 we found ourselves being called upon to provide a household water delivery service to the lifestyle blocks which we had spent years helping to develop.

So we branched out into household water delivery, today we now have nine truck and trailer water tanker units and a dedicated water tank cleaning truck which service all areas of greater south Auckland, we have depots in Beachlands, Flatbush, Patumahoe and Awhitu my team of drivers are all local to the areas in which they work so are able to provide the best service around due to their local knowledge 6 days a week.
No:1 for your H2o2gotoday.
Professional water crisis managers.

In 2008 Johns Farmlet Services Ltd became part of the H2OCORP Ltd group of companies incorporating:

www.johnsfarmletservices.com
www.beachlandswater.co.nz
www.awhituwater.co.nz
www.householdwater.co.nz
www.johnswatersupply.co.nz


If you would like to register as a subcontractor, please click here.

Don't forget, call us now for your water, household water, water delivery and firewood service tractor/postrammer/digger/truck hire.
Lowloader hire 18 tonne capacity.
Horse Arena maintenance and makeovers
paddock mulching.
Hey if you've got a problem that you need help with give us call anytime, and if we can't take care of it we'll recommend somebody who can.